Welcome to Ronald's Rentals
|
home


~~~~~~~~~~~~~~~~~~~~~~~~~~~~~~~~~~~~~~~~~~~~~~~~~~~~~~~~~~~~~~~

Ronalds Boat Rentals

Ronald's Rentals is owned and operated by Ronald and Judy Russell. Due to the limited supply of vessels for rent it is important that you book well in advance in order to avoid disappointment. Call M&M Grocery at 242-365-2046 for details and availability.
Shown is the 25' Mako.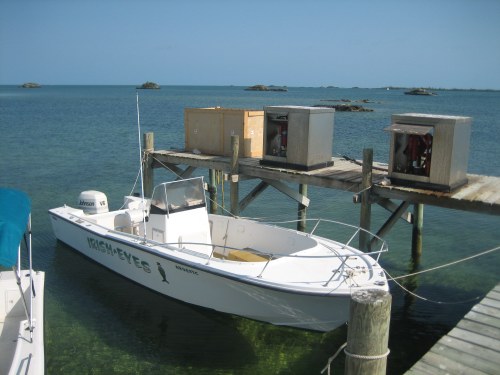 Below is our 16' Capri for your bonefishing needs.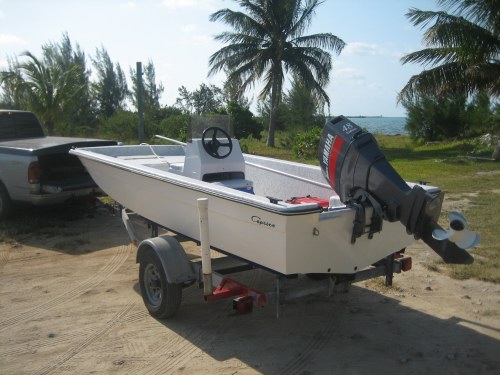 We rent outboard boats for pleasure boating, snorkeling, or fishing in the waters of Northern Little Abaco, as well as for transportation to the area cays which include Spanish Cay, Stranger's Cay, Carter, Moraine, Allan's Pensacola, Umbrella, Hog and Fish Cays just to name a few. Some of the best snorkeling in the Abacos can be found relatively nearby at
Moraine Cay
just 9 miles away. Area food species include stone claw crabs and lobster which can be taken in season, conch, grouper, hog snapper and all manner of reef fish, as well as deeper offshore ocean fishing for experienced skippers familiar with the area.
We can arrange to have a local guide accompany you on your fishing expedition for even just your first day or two. This is a good option if your experience with operating outboard boats, especially in this area, is somewhat limited.